Adam has had an avid interest in all things steam since a very young age
and carries the passion he has for his hobby into his work. He is able to
carry out painting and lining to the highest quality on projects ranging
from a full size steam locomotive through to model sized engines.

Experts in Hand Painted Finishing and Lining of Historical Vehicles
Adam's range of Services include, but is not limited to:
•
Surface preparation; including all type of remedial work
•
Two pack spraying
•
Traditional enamel brush painting
•
Gold leaf application
•
Traditional hand lining
•
Advice on a wide range of livery schemes
Our services can be provided for individual tasks or as a complete
'Start to Finish' package. Please do not hesitate to get in touch with
Adam using the details below if you have any questions or would like
a quotation.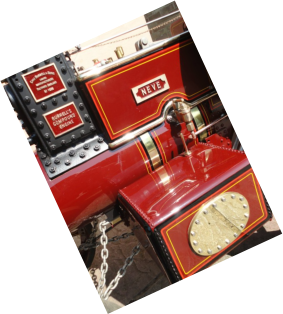 elcome to the home of Traditional Painting & Lining, founded by Adam Meredith in 2006. Based in Gloucestershire Adam has become
well known as one of the UK's leading professional historical vehicle bodywork finishers.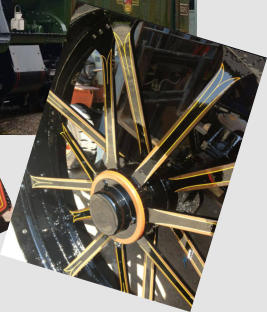 Website
Designed by Invicta Consultancy Services -
©
Copyright Traditional Painting & Lining